Y5 Anthony Joshua's Class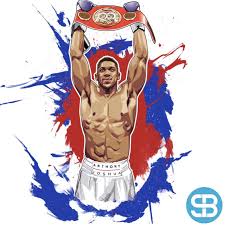 Welcome to the Anthony Joshua class!
In year 5 we are brave and strong and resilient to achieve our goals. We work together as a team to be the best we can be learning from our mistakes and supporting each other on our journey. We are amongst the oldest children in the school and recognise our position as role models to younger children. We love learning and see every new experience as a chance to grow. We laugh and have fun in our learning and in our free time- we love our friends and treat everyone with respect. We set a good example and understand the responsibility that we have to support our friends and our school community. We work hard and we don't give up. Because...
We are year 5!
Just like Anthony Joshua says:
"Just set yourself a goal and try and stick to it. Because you'll always end up better than where you started." – Anthony Joshua