School Menus
From September 2021 you can view our 3-week menu rotation. Children will choose their dinner in morning registration. To help guide your child, you can show them the menu.
From November, you will need to choose and pay for child's meals online using Parentpay. More details will follow, so please be sure to read them and follow them when they do get sent out. Your child will not be allowed to have a school dinner if you have not completed your preferences. Even those children in Years Reception, Y1 and Y2 will need to choose online, but you will not be charged. Likewise, those who are entitled to Free School Meals will need to make choices online in order for their child to receive a dinner. Again, you will not be charged.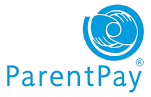 The menus for our Academy lunches can be seen by clicking the links below.
The price of the meals is £2.30 per day (£11.50 per week) for those who do not receive free school meals or entitled to Universal Infant Free School Meals (Reception , Year 1 and Year 2).
We do not accept cash in school, the only way to make payment is through Parentpay; an online payment system for school dinners and trips/events. All parents are issued with unique log in details to use this facility. At any time, a parent/carer can log in to Parentpay to see any outstanding balances for their children.
The 3-week rota of meals may be subject to change later in the year. Any updates will be posted on our website. See our Calendar on the home page to check which week it is in respect of meal choices.
Thank you.
Menu week 1: Menu week 2: Menu week 3:
The weekly menu will be displayed in the school reception, as well as on the website on the links above.
Free School Meals
From September 2014, there will be a statutory requirement for schools in England to provide free school meals to all pupils in Reception, Year 1 and Year 2. Whilst all pupils in these year groups will be provided with a free school meal, it is important that, if you think you are eligible to receive a free school meal, you continue to apply to the Nottinghamshire Local Authority.
Existing entitlements to free school meals for disadvantaged pupils in nursery classes and at Key Stages 2-4 will continue as they do now, based on the existing free school meals eligibility criteria:
Income Support
Income-based Jobseekers Allowance
Income-related Employment and Support Allowance
Support under Part VI of the Immigration and Asylum Act 1999
the guaranteed element of State Pension Credit
Child Tax Credit (provided they are not also entitled to Working Tax Credit and have an annual gross income of no more than £16,190, as assessed by Her Majesty's Revenue and Customs)
Working Tax Credit run-on – paid for 4 weeks after parents stop qualifying for the Working Tax Credit
There will be no change to the process for applying for free school meals. Families receiving a qualifying benefit must continue to apply to Nottinghamshire County Council.
Please click on the link below to apply to Nottinghamshire County Council or ring the Free School Meals team on 01623 433009.